Main Content
To honor faculty members who have distinguished themselves as excellent mentors of Wake Forest undergraduate scholars, the URECA Center has established a faculty award for Excellence in Mentorship in Research and Creative Work.  The award recognizes those faculty who share their passion for scholarship and creative activities, and who encourage and inspire their students to work closely with them.  Each year, URECA presents two awards: one to a faculty member in the arts or humanities and another to a faculty member in the sciences or social sciences.
We invite faculty and students to nominate faculty for this award. Nominations are not limited to faculty who have participated in Wake Forest Summer Fellowships or the Richter Scholarship Program, but to all faculty who have served or continue to serve as mentors for undergraduate scholarly work.  Nominations are accepted in the Fall semester, and the awards are presented at Founders Day.
This Year's Winners:
The awards honoring teaching, service and research were presented at Founders' Day Convocation, Thursday, February 21, 2019.
2018 Faculty Award for Excellence in Mentored Scholarship in the Sciences and Social Sciences
Errin Fulp, Department of Computer Science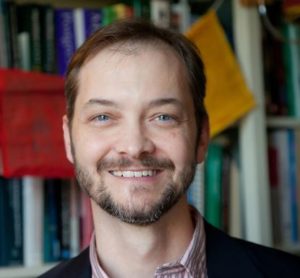 Dr. Pete Santago, chair of the Computer Science Department wrote "I cannot recall a faculty member who more exemplifies the intent of this award." In his 19 years in the Department of Computer Science at Wake Forest, the award winner has mentored 16 students in honors or summer fellowship projects. His students have contributed to publications, patents, and grant funding in the critical field of cyber security. He helped develop an undergraduate internship program at Pacific Northwest National Lab called the "Cyber Defenders Internship"; while this is a national program, many students from Wake Forest have participated and continued their work on campus. Former student Stephen Tarsa, who went on to earn a PhD in computer science at Harvard, said "Dr. Errin Fulp was generous with both his time and expertise, and throughout our collaboration he selflessly and publicly acknowledged my contributions whenever possible. [His] mentorship was a defining experience of my time at Wake Forest."  Other students commented "My interactions with [Dr. Fulp] helped me discover my passion for research" and "Dr. Fulp truly helped me find my passions in computer science." For his consistent contribution to guiding undergraduates in the discipline of cyber security, I am pleased to present Dr. Errin Fulp this award for excellence in mentored scholarship in the sciences.
2018 Faculty Award for Excellence in Mentored Scholarship in the Arts and Humanities
Lisa Blee, Department of History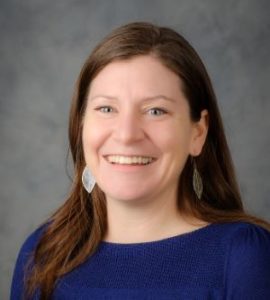 Dr. Lisa Blee has guided student research projects in public and community history since joining the Wake Forest History department in 2009. As described by her department chair, the award winner's mentorship is "an example of what we all hope for when we think about…undergraduate research in a liberal arts institution: it helps students connect their classroom learning experiences to independent research projects that often engage with communities outside the academy." She is a key part of her department's internship program and offers formal and informal mentorship that frequently results in student research projects. Former student Caroline Greene wrote "It is no understatement to say that Dr. Lisa Blee molded my undergraduate study and growth. She engineered valuable creative opportunities that supported my individual scholarship…. Her dedication and quiet enthusiasm for people, social causes, and history are infectious." Both Caroline Greene and Mallory Allred worked on the oral history project "Open Spaces: Lives Impacted by Incarceration;" Mallory describes Dr. Blee's balancing act for this project – allowing students creative freedom while helping them connect with community members and create work they could proudly display around the city. I am pleased to honor Dr. Lisa Blee with this award for excellence in mentored scholarship in the humanities.
Past winners of the URECA Mentorship Award
2017
Dr. Stewart Carter, Professor of Music
Dr. Patricia Nixon, Professor of Health and Exercise Science
2016
Dr. Laura Aull, Assistant Professor of English and Linguistics
Dr. Ken Berenhaut, Professor of Mathematics
2015
Ana Iltis, Professor of Philosophy
Steven Folmar, Associate Professor of Anthropology
2014
Nate Plageman, Associate Professor of History
Gloria Muday, Professor of Biology
2013
Harry Titus, Professor Emeritus of Art History
Ronald Noftle, Professor Emeritus of Chemistry