Creativity is seeing what everyone else has seen, and thinking what no one else has thought.

Albert Einstein
The Undergraduate Research and Creative Activities Center is about "promoting and celebrating" mentored scholarship. Undergraduate research has been a longtime cornerstone of the College's commitment to academic excellence. Our goal is to provide undergraduate students that opportunity to engage in mentored or independent scholarship. Please explore this site and learn how you can best take advantage of URECA in your academic pursuit.
---
Upload Honors Abstracts Here!!
Each year, URECA facilitates the collection of honors abstracts to include in the Honors Booklet. Please upload your abstract here. ABSTRACTS DUE FRIDAY MAY 5th AT NOON (12 pm).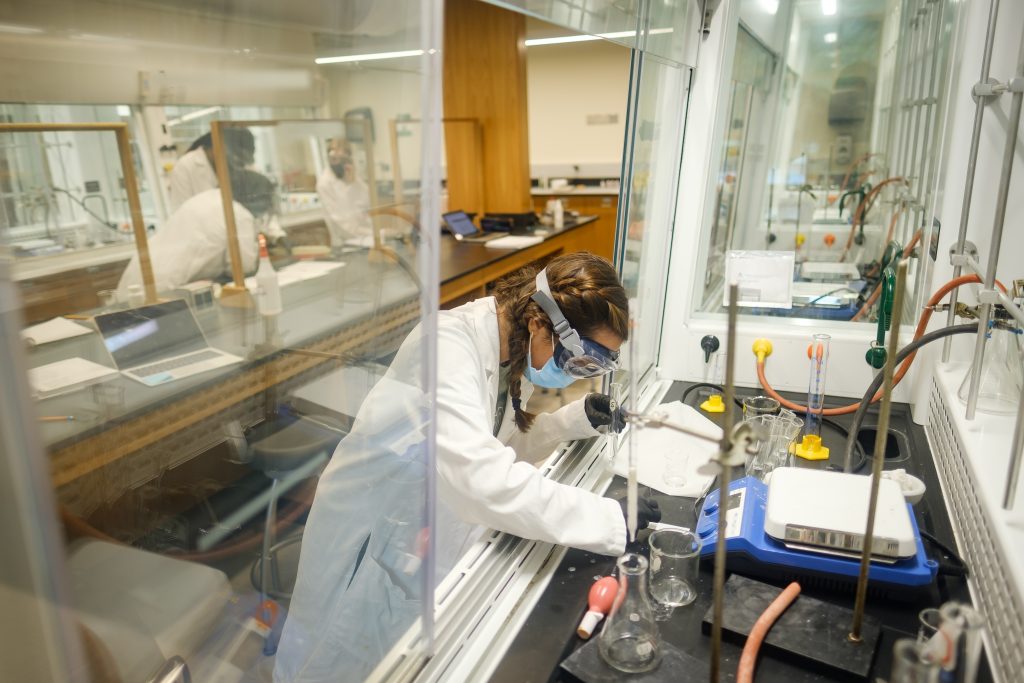 ---
The URECA Summer Fellows Applications are Now Live
Please follow this link to apply for the Wake Forest Research Fellowship (WFRF) and this link to apply for the Wake Forest Arts & Humanities Fellowship (WFA&H).
---
Upcoming! URECA Summer Fellowship Workshop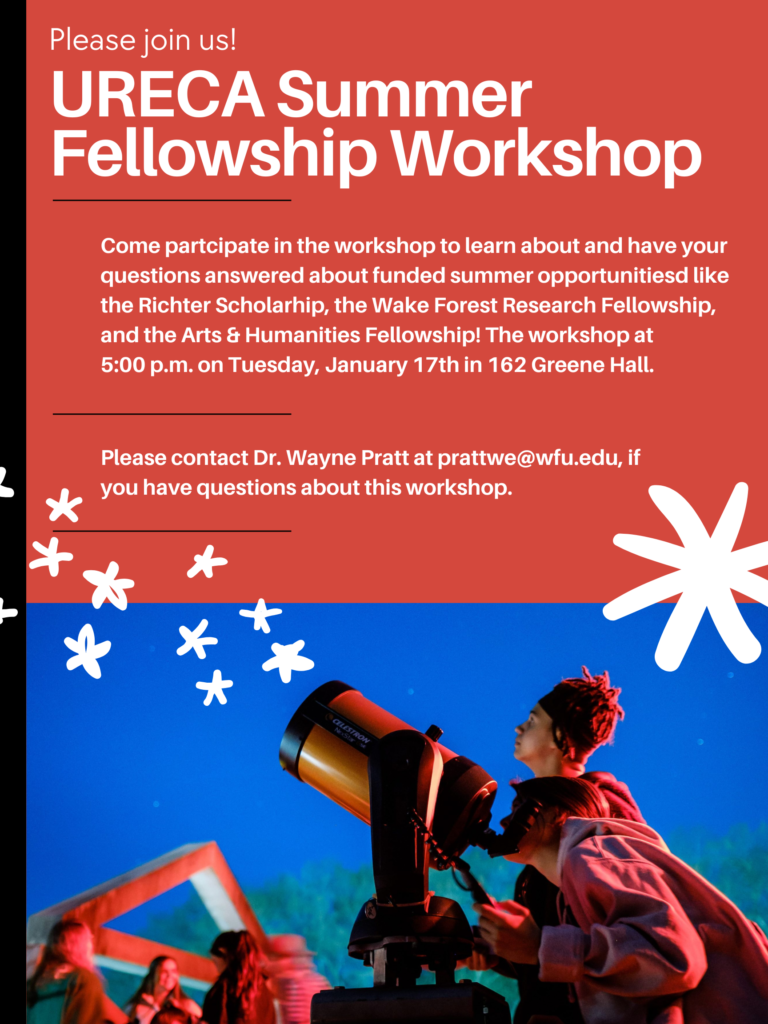 If you are interested in learning more about the various fellowship options sponsored by URECA, please join us for the 2023 Summer Fellowship Workshop on Tuesday, January 17 at 5 pm in Greene Hall Room 162.
To add this to your calendar, click here.
To save the poster, click here.
---
The Richter Scholars Application is Now Live
Please follow this link to apply for the Richter Scholarship. The application is due February 14th, 2023. You can find more info about the program here.
---
Nomination Form for URECA Mentor Awards Now Open!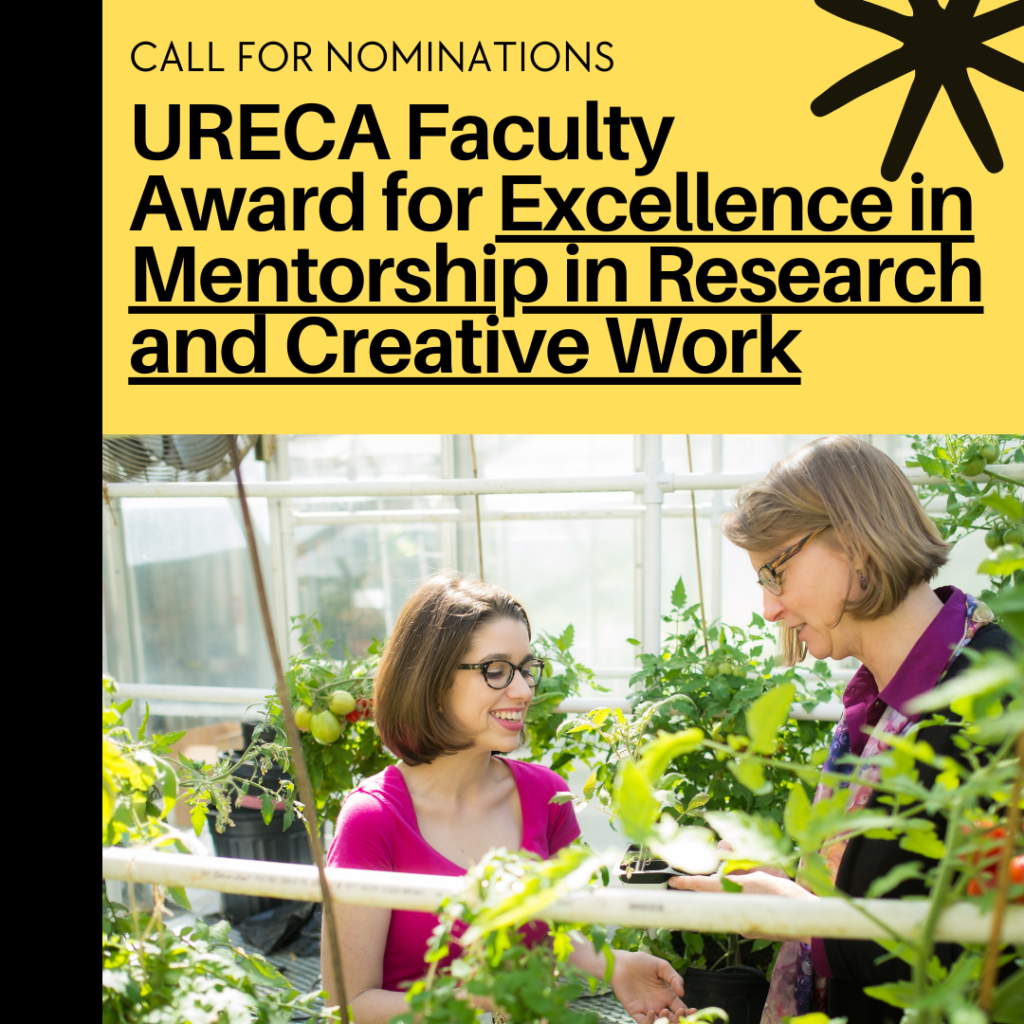 Please follow this link to nominate a WFU faculty member for the URECA Faculty Award for Excellence in Mentorship in Research and Creative Work. The deadline has been extended – as long as the form is open, we are still accepting applications.
---