The Undergraduate Research and Creative Activities Center is about "promoting and celebrating" mentored scholarship. Undergraduate research has been a longtime cornerstone of the College's commitment to academic excellence. Our goal is to provide undergraduate students that opportunity to engage in mentored or independent scholarship. Please explore this site and learn how you can best take advantage of URECA in your academic pursuit.
Undergraduate Research Day
October 1, 2021
3:00 – 5:00 pm
Clinical Research Center
(104 W. 32nd Street, WS, NC 27105)
Through the generosity of the Health and Exercise Science Department, this year's Undergraduate Research Day will be held at the University Clinical Research Center. The center is located off campus approximately one mile from Reynolda campus and is adjacent to the Wake Forest University Truist football complex and Tennis Center.
Shuttle service will be provided between Reynolda Campus and the Clinical Research Center between 2:00 – 5:45 pm. Pickup and drop off point will be on Gulley Drive at the base of Manchester Plaza, between Johnson and Bostwick Halls. (click here to see location on map).
PRESENTING AT UNDERGRADUATE RESEARCH DAY
If you are an undergraduate interested is presenting your research or artistic project during Undergraduate Research Day, click on the icon below to register and submit an abstract of your work. Registration and submission deadline is Friday, September 24, 2021 at 5:00 pm (ET). Additional information about Undergraduate Research Day may be found on its webpage located in the menu.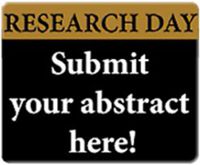 Question & Answer Session
for
2022 Summer Funding Programs
Thursday, January 20, 2022
5:00 pm | ZSR Library Auditorium
2022 Summer Funding Alert
If you are considering applying for summer research funds, we invite you to view the following four videos:
After viewing all four videos, we invite you to attend a virtual question and answer session, on January 20th at 5:00 pm, with members of the URECA Executive Committee, Chair of the Richter Scholarship Committee, Associate Director for Human Research Protection, and Associate Director of Research and Community Engagement. During the session, you may ask questions about the purpose and processes of each fellowship and scholarship, writing a successful proposal, and other questions that you may have about the process.
Slavery, Race, and Memory Project Grants
The URECA Center, in conjunction with the Slavery, Race, and Memory Project and the Office of the Provost, will award up to two 2021 Summer Fellowships to support faculty-student collaborative research on topics which explore histories, institutional formations, and local practices of slavery, racism, and racialization; or which investigate the lived experience of material inequities based in racism, including racism's origins in white supremacy.  Priority will be given to projects based in our local area community or in the area of the original campus.
Applications should be submitted through either the Wake Forest Research Fellowship or Arts and Humanities Fellowship application process.  For more information, contact Dr. Wayne Pratt (prattwe@nullwfu.edu).
Faculty who collaborate with students on humanities-related projects may be eligible for additional support from the Humanities Institute's Faculty-Student Collaborative Humanities Research Grant and Humanities Matters grants.  For more information about these and other Humanities Institute grants, see the Humanities Institute's website, or contact HI Director Dean Franco (francodj@nullwfu.edu).