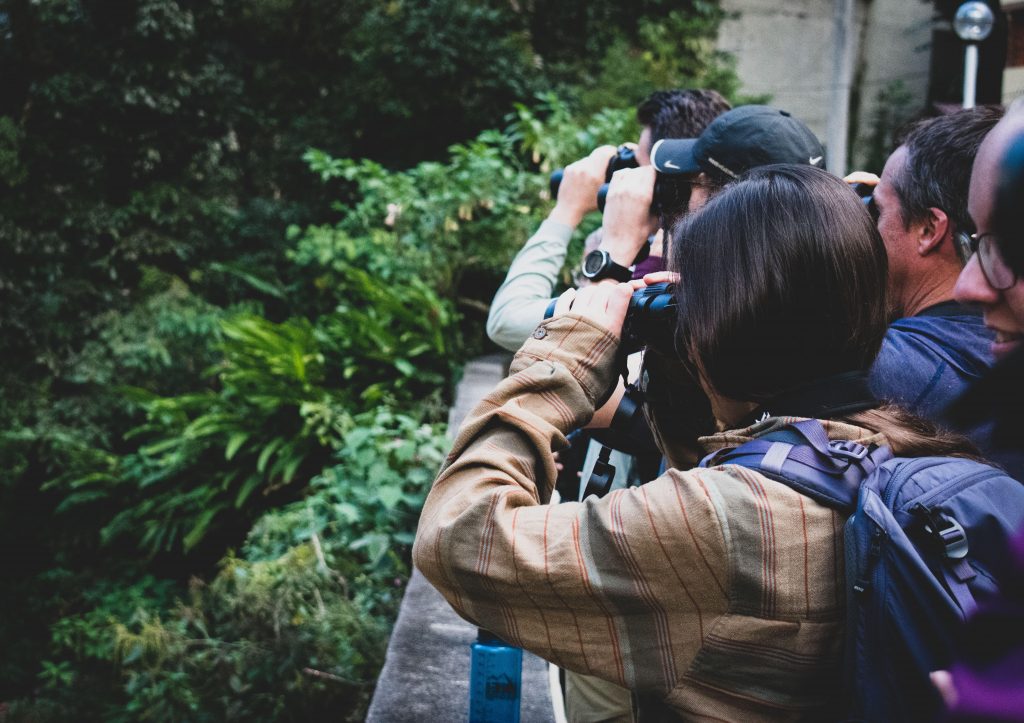 Follow in the footsteps of musicians, artists, authors, or statesmen; study architecture, ruins, landscapes, or climates; experience cultures, artistry, innovations, or disparities; or conduct experiments, analyses, interviews, or investigations. As a Richter Scholar, you can engage in any of these types of opportunities. The Richter program provides funding for globally-oriented independent research and study that is devised, initiated, and carried out by individual students, with mentorship, guidance and expertise provided by a faculty mentor. Graduate and undergraduate students are encouraged to pursue enriching and engaging projects that have the promise of being life-changing.
Here is an example of a stellar project done by Kgosi Hughes ('23).
Ready to Apply?
Due: February 12, 2024
Expected Length of project: 3-6 Weeks
Who: Rising 2nd, 3rd, and 4th year undergraduate students
Information for graduate students
Funding: Up to $6000
Contact: richterscholars@wfu.edu
Important Details to Consider
The Richter Scholarship awards up to $6,000 to cover travel and living expenses. Students must develop a budget as part of their application.
Due to the number of eligible applicants and limited scholarship funding, students typically only receive the Richter Scholarship award once.
Applications require mentorship from a Wake Forest University faculty mentor during the development and completion of the project.
Richter Scholarships are NOT designed to support credit-bearing "study abroad" programs, and therefore tuitions or fees to other institutions may not be made with Richter funds.
Richter Scholarships do not support equipment costs (e.g., cameras) or collaborator expenses (e.g., translators, consultants).
Awardees are required to take INS 150 (see details below in the FAQ), a one-credit pass-fail course during the second half of the Spring semester, to support their cross-cultural experience
Applications for Summer 2024 are due February 12, 2024.
---
Frequently Asked Questions
For a preview of what to expect, click here to see a sample from the 2024 application. Please note that your proposal description should be single-spaced, font size 12, Times New Roman (preferred), one inch margins and not exceed 2,000 words.
The committee expects that the student and mentor will have thoroughly discussed the completed application before it is submitted. As part of the application, applicants will provide the name and email address of their mentor, who will receive an auto-generated recommendation form upon submission of the application.
Note: When preparing your Richter application, you must check to see if there are any visa requirements for travel to your destination. Also consider carefully the safety of your destination. Consult the list of countries for which the US State Department has issued travel advisories. If your country is on this list, you must petition the Overseas Crisis Management Team (OCMT) to travel to this country, and you might want to have a backup plan! The OCMT is responsible for reviewing and approving all University-sponsored international travel to areas considered "High Risk". This includes travel to locations where: (a) the U.S. State Department has issued a Travel Advisory Level 4 or Level 3 ; (b) the Centers for Disease Control and Prevention (CDC) has issued a Warning Level 3 health notice; or (c) the OCMT and/or University has deemed significant health, safety, or security risks are present.
Successful applicants will demonstrate consideration of quarantine timelines and expectations in their itinerary and budget
A committee of faculty will review applications and select the scholarship recipients. Scholars will be selected based on the following criteria: feasibility of the project, contribution of the project to the overall education and enrichment of the student, commitment of the student and faculty advisor to the project, and the student's demonstrated ability to initiate and sustain independent creative activities and research. While there is no absolute grade point criterion, successful applicants must have a minimum cumulative GPA of 3.0. Students must be in good standing with the University.
While the Richter Program encourages student to pursue international projects, proposals that focus on "touring," rather than exploring a topic in-depth, will receive lower priority. Individually conceived and executed projects are expected. Richter Scholars may receive credit toward honors projects and/or individual study projects supported by their Richter grant but Richter funding shall not be applied toward course tuition or course fees for which a student receives credit. The duration of successful projects normally ranges from 3-6 weeks.
If you are considering a project which includes gathering data about living human individuals, your project may be considered human subjects research (HSR). We recommend students only consider research projects which include HSR if they have the necessary research experience and linguistic tools to complete such projects successfully. The majority of Richter Scholarships are awarded to students whose projects do not include HSR.
If you are considering HSR for your Richter application, please review checklists for domestic research or international research and contact Jeanie Baird at irb@wfu.edu, in advance of your submission, to determine if you need WFU Institutional Review Board (IRB) approval. This is required if you are proposing a project which may include HSR. Students who conduct HSR must have a faculty mentor who has completed the Collaborative Institutional Training Initiative (CITI training) for human research. We recommend that students planning to conduct HSR to also have two planned scenarios: one if in-person is permitted and feasible, and one if in-person is not permitted or feasible due to Covid-19 or other reasons.
If you are considering HSR in the European Union, please note that collection of personal data about individuals in the EU is subject to a strict privacy law called the EU-General Data Protection Regulation (GDPR). The United Kingdom has its own version of the law, the UK-GDPR.
Mentors:
We appreciate your time, effort, and willingness to mentor students' proposals and, if awarded, projects through the Richter Scholarship Program. Below we have clarified the expectations of mentors starting with the 2022 award cycle:
Prior to application:
Mentors are expected to meet (online or in person) with a student to support the student in leading the proposal and resulting research project.
Mentors are expected to provide student feedback on project significance, feasibility, and budgeting. Students will have access to budgeting calculators.
During application:
Student applications automatically generate a Mentor Recommendation form email upon submission. Mentors will have three days after the deadline to complete the recommendation form.
During project
Students should discuss mentor's availability during the summer months in case questions related to the project should arise.
Completion of Richter Report
It is the expectation of the Richter Scholars Program that mentors review their student's final report of their project prior to submission to the Richter Committee in early fall. Students should coordinate with their mentors on timeline to ensure mentors have adequate time for review. Both the project and the final report must be completed by early Fall 2024.
Copies of research reports and papers developed during the Richter Scholars Program shall upon request be forwarded to the Trustee for the Richter Funds. All publications resulting from the Richter Scholar Program shall acknowledge the sponsorship of the Richter Memorial Funds.
Final Project Report and Undergraduate Research Day participation. Both the project and final report must be completed by early Fall. Each Richter Scholar will be required to submit to the Committee a final report and project-ending piece of work that has been discussed with and approved by your faculty mentor prior to submission. This concluding piece may come in various forms: a written report, a visual report, an artistic production, computer-based production(s), pieces of creative writing, etc. 2024 Awardees will need to submit their reports by early Fall. If the final piece is an artistic endeavor and cannot be uploaded, please contact Silvia Correa (correas@wfu.edu).
In addition, an abstract of your project must be submitted. Participation in Undergraduate Research Day is required unless you are studying abroad during the fall semester.
Scholarship recipients are expected to stay within budget. If an emergency situation occurs which requires unexpected funding, then the recipient may apply for reimbursement upon return. If the emergency funding is approved, the student's account will be credited or a disbursement will be made.
Yes, you may apply for multiple summer research funding. However, if awarded from more than one funding source, you may be asked to choose one or the awarded amounts may be reduced because of additional funding sources.
For award recipients traveling outside of the U.S. to complete their project, we require students to complete INS 150 "Cross-Cultural Engagement Abroad", a one-credit Pass/Fail course designed to ensure you are prepared to understand and engage successfully with people from other cultures.
Given that many students: 1) have never traveled to the country in which they will complete their project; 2) may have limited experience interacting with people from that culture; and 3) have a relatively short time to complete their project, we are confident that INS 150 will enhance award recipients' experiences, growth, and project outcomes.
There is a special section of INS 150 for Richter Scholars, therefore, students should not enroll themselves. Scholarship recipients will be automatically enrolled in the section for Richter Scholars by March 14, unless they have completed the course in a prior semester.
Yes! Click this link to see all of the projects that were funded between 2015 to the present.
---
ACC Meeting of Minds 2023
This year, Wake Forest University was represented at the annual ACC Meeting of the Minds Conference by two previous Richter Scholars! Zacary Contreras presented his project, "Casta Paintings in the 21st century: Identity Propaganda, Indigenismo, and the Reclamation of Identity Art in Mexico." Laura Page presented her project, "An Investigation into Cultural and Societal Factors Affecting Maternal Birth Outcomes in Iceland and the Netherlands."