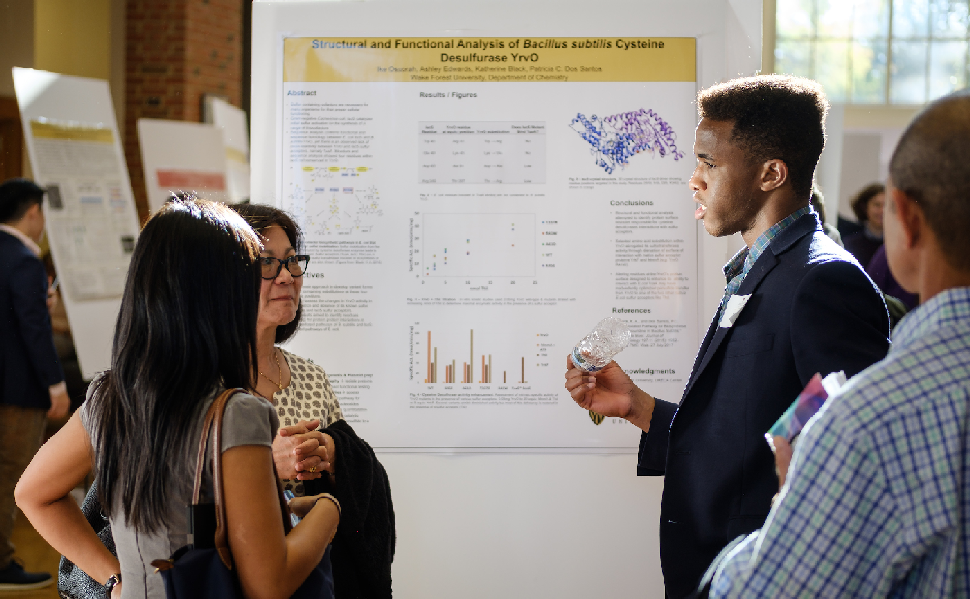 Update March 2023: Interested students should contact Nathan Allen directly via email (allejn16@wfu.edu) to discuss applying for this fund.
The Starr Foundation, through Wake Forest, offers grants in support of undergraduate students presenting research findings at professional meetings or at the annual meetings of the National Conference on Undergraduate Research. This is a rolling application. Currently, conference attendance is considered on a case-by-case basis.
The University COVID Travel Policy which required pre-authorization for all domestic and international travel has been updated. Effective July 1, new guidelines are in place. Pre-authorization is no longer required for domestic travel. However, all international travel will still require pre-authorization. Full details are posted at travel.wfu.edu.
Ready to Apply?
Deadline: Rolling
When: Academic Year and Summer Sessions
Who: Rising 2nd, 3rd, and 4th year undergraduate students
Funding: Up to $700
Contact: Nathan Allen, allejn16@wfu.edu